To Potential Sponsors
We are a growing student organization with a mission of building the most professional engineers and programmers on campus. Our mission is to allow hands on and professional opportunities for local engineering students.
Battle Bots
As an organization we host a competition of battle bots on campus. Combining all engineering majors through designing, programming and powering their robot, every person in the ECS department is eligible to compete alongside their custom team. Our members compete alongside other campus clubs such as IEEE, PACE, SHPE and MAES. As the event is growing we are also hosting teams from our CSULB Chapter Xi Epsilon.
---
Pumpkin Launch Catapult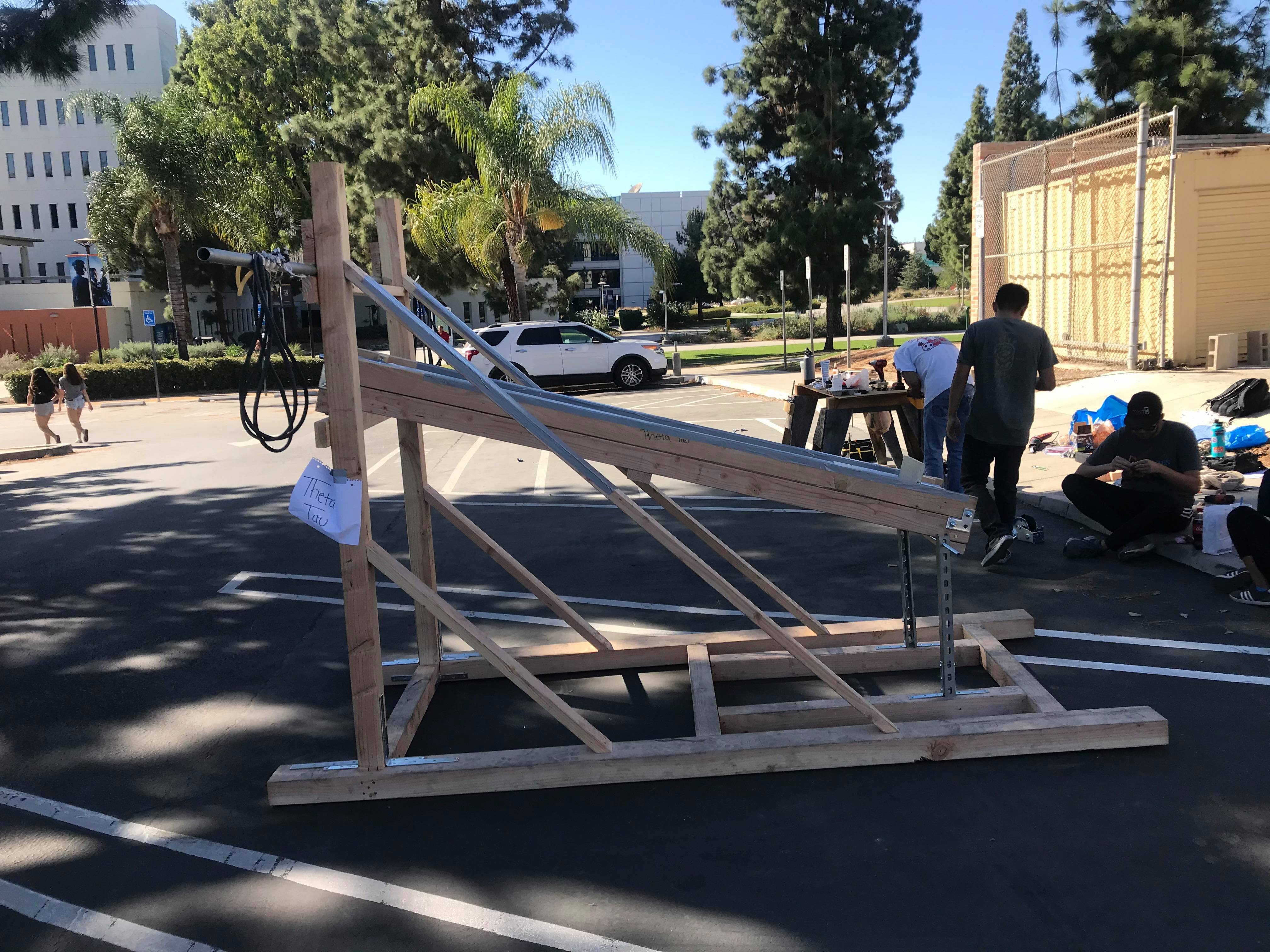 California State University Fullerton hosts an annual pumpkin launch in which we have competed in for the past 2 years. Our members design and construct a catapult with a launching mechanism over the course of the fall semester. Competition is against multiple engineering clubs that are also on campus. Also, there is a Pumpkin Launch Project Display which is directed towards families who attend the event. Our organization hosts small activities teaching kids and families the basics of engineering and programming.
---
Hackathons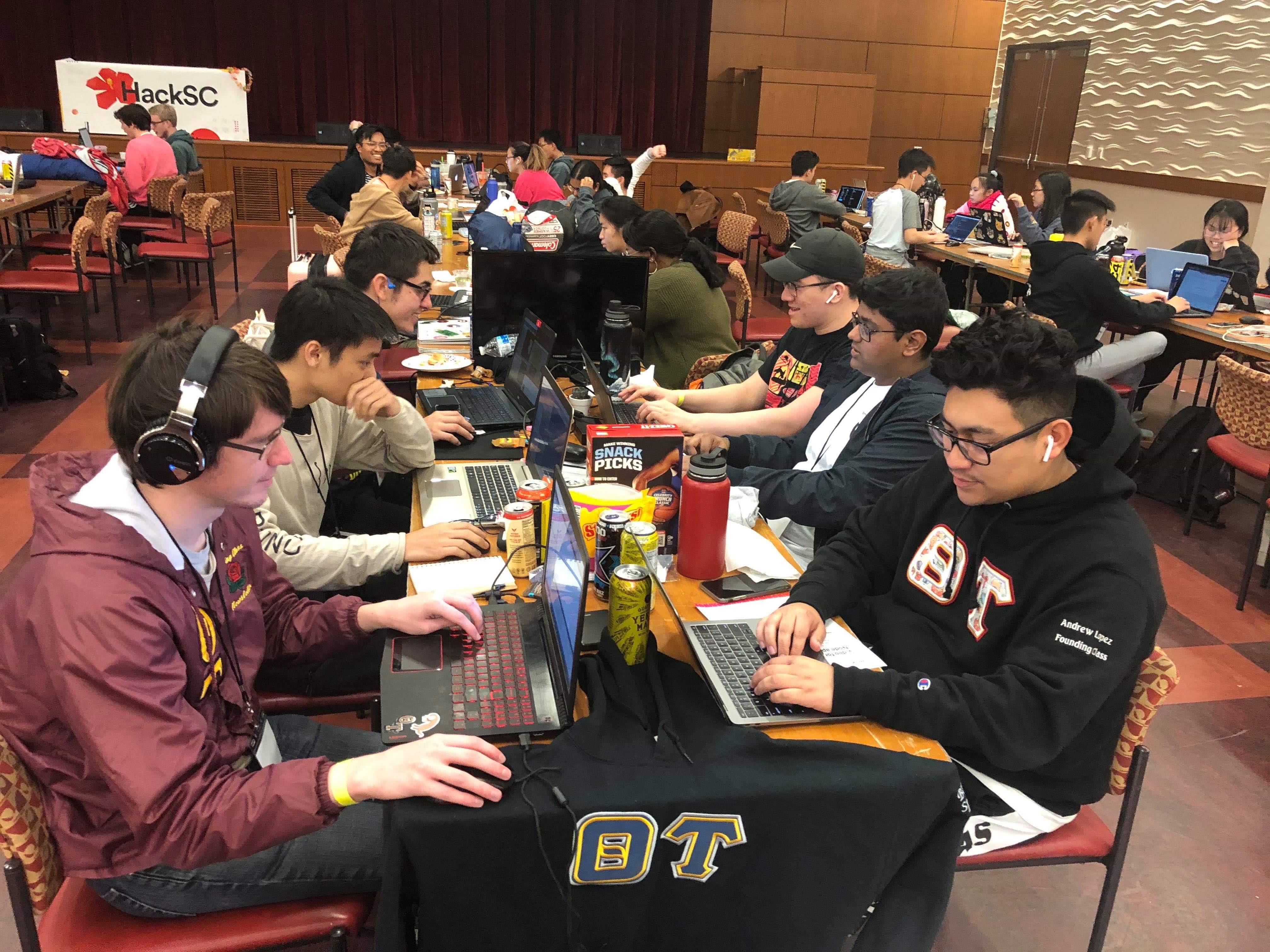 Our members also attend Hackathons across Southern California in order to build and compete new projects over the course of a weekend. These Hackathons provide a more realistic approach to the professional work field. These events also host companies in which offer guidance and new tools to help programmers make their projects.
---
Coming Soon
Currently developing new possible projects for our members and those of the local engineering community to participate in. With your help we'll be able to expand our current and future projects.
---
Benefits
Will put your logo on team uniforms and will be worn at each event.
Will hang a banner with your symbol on our battle bot arena.
Post about you on our social media accounts.
---
Sponsor Forms
For further information or potential Sponsorships, please fill out one of the forms below.